[Most Advanced fully automated test system] ESD/Latch-up Tester | Model7000B

ESD/LATCH-UP Tester Model 7000B (Most Advanced)
ESD Tester Model 7000B-E
LATCH-UP Tester Model 7000B-L
ESD/LATCH-UP Tester Model 7000B-EL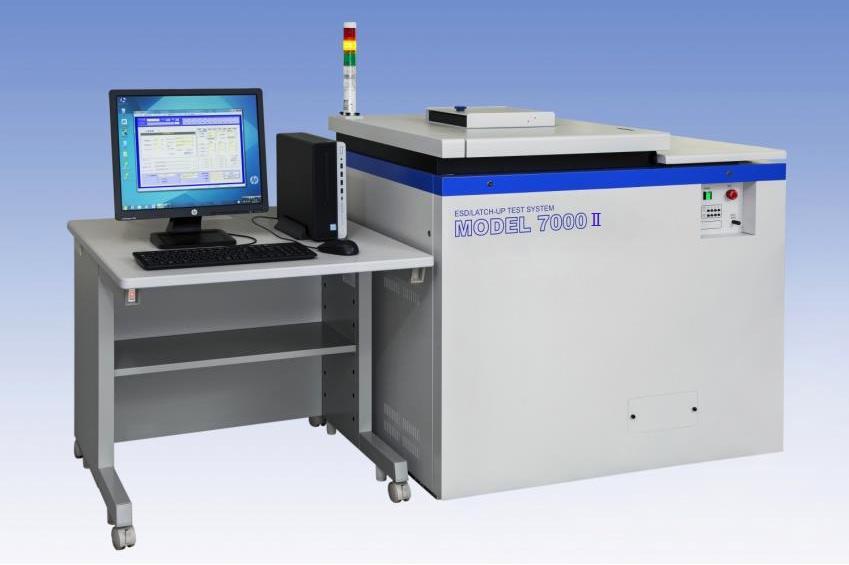 Model 7000B is the most upgraded model in the Series. This model provides high expandability up to 1024 pins as well as convenience allowing the stocked DUT boards of the Model 7000.
Additionally, by the modification of the relay matrix structure, max. 6 supplies can be installed for the latch-up test as well as the vector patterns for the dynamic device stabilization can be selected by program so that the operation becomes much improved.
For the ESD test, the ESD Pulse generator(EPG) unit is attached to the one axis robot to define the ESD waveform specifications allowing the very simple procedures to meet ESD standard as well as the specifications with long system life.

Features and Functions
Meeting MIL, EIA/JEDEC, JEITA, AEC, ESDA Standards
Number of pin count up to 1024 pins
Max current of the system pin: 5A (512 system)
Tests up to 10 devices on one DUT boad
System and waveform diagnostics
Optionally 5 years warranty
Safety functions
ESD Section
8000V Max HBM
High Speed ESD Zapping Mode
Various Pin combination Tests
Damage detection by the high precision V/I supply
High Speed Damage Detection (Option)
Latch-up Section
Max # of Latch-up detection supply: 6
3 supplies for the Max-Hi, Min-Low and vector pattern as standard
Additional external supplies (Option)
Latch-up test up to 155℃ (Option)

PAGE TOP
<<Before page
If you have any questions, etc., please do not hesitate to ask.