[Multi-test type] ESD/CDM/LATCH-UP | ESD Testing Station 1200 series

ESD/CDM/LATCH-UP Test Methods
ESD Station 1200 series 1100 series
ESD Tester Model 1200E
ESD/CDM Tester Model 1200EC
ESD/LATCH-UP Tester Model 1200EL
ESD/CDM/LATCH-UP Tester Model 1200ECL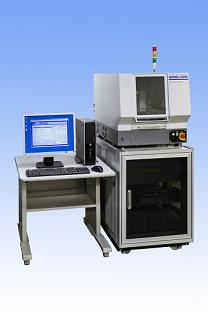 The Model 1200 series is the ESD/CDM/Latch-up test system meeting the world wide standards as well as allowing max. 256 pins programmable pin combination test.
Because test functions may be easily increased after the initial installation, one time investment may be avoided to add test function. Also, because zapping probe is attached to the 3 axes, from less pin count LED to higher pin count IC may be tested.
CDM Tester: Model 1100E
CDM Tester: Model 1100C
ESD/CDM Tester:Model 1100EC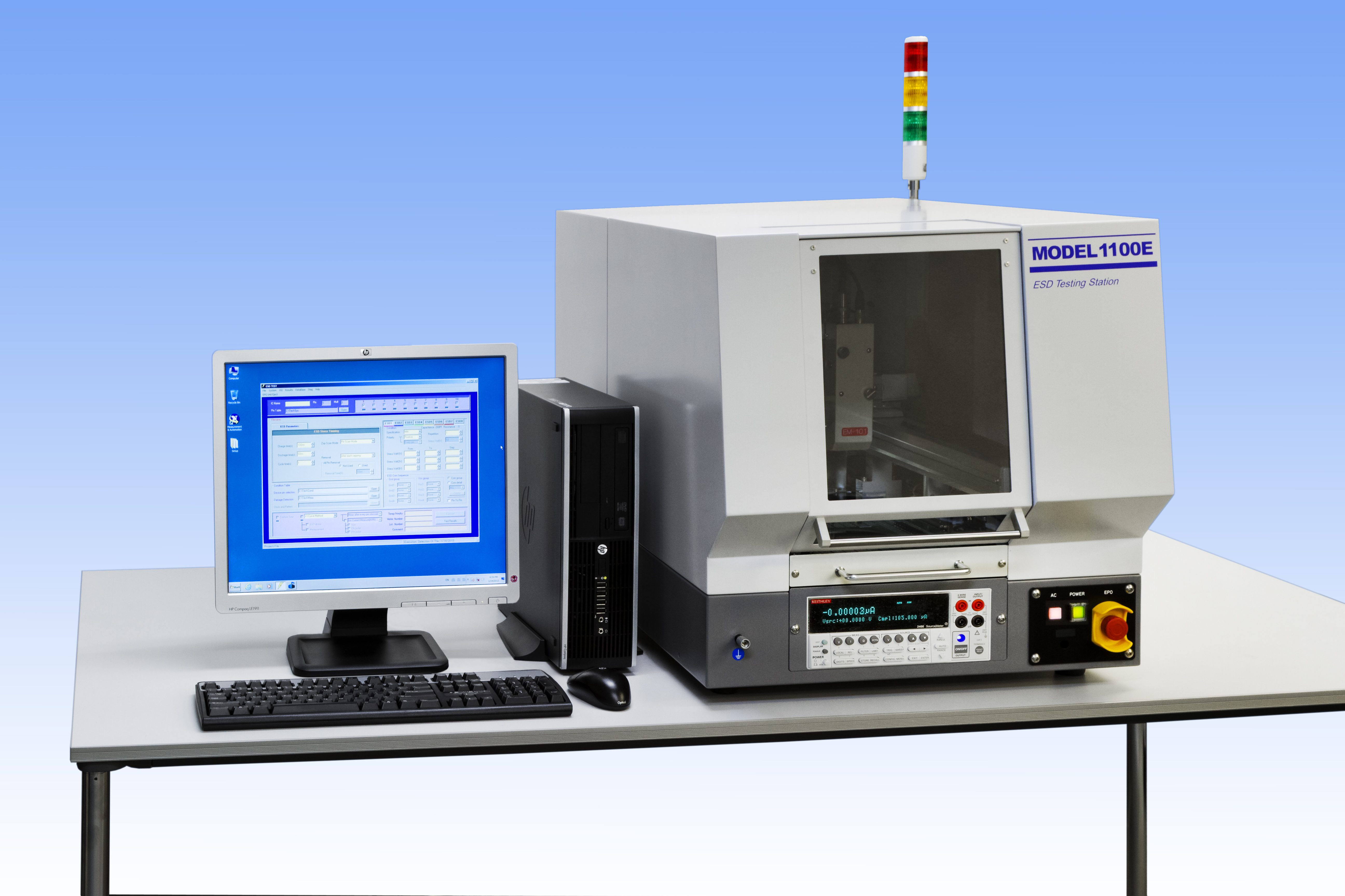 The Model 1100 series allows zapping ESD/CDM stress to any location above the DUT utilizing the camera and the high accurate robot.
If a DUT board exclusive to the ESD test is used, higher pin count ESD test (2 pin test) could be provided for the above 1000pins IC.
Features, Fundtions
Meets MIL,EIA/JEDEC,JEITA,AEC and ESDA Standard
Reliability test such as HBM,MM,CDM,Latch-up tests possible
Max System pin count is 256 pins
Max DC current to/from DUT: 5A
System and waveform diagnostics
5 years warranty (Optional)
Safety Functions
ESD Test Function
Max zapping voltage:8kV HBM
Various Pin combination Tests
Damage detection by the high precision V/I supply
CDM Test function
Max CDM Voltage 2000V
Precision positioning using camera and high precision robot
Contact stress to BGA devices decreased.
Detecting the CDM discharge
Latch-up fnctions
Max 6 supplies for the latch-up detection
3 supplies for the Max-Hi and Min-Low as well as vector pattern as the standard
155℃ Latch-up test (Optional)

PAGE TOP
<<Before page
If you have any questions, etc., please do not hesitate to ask.